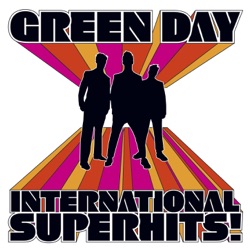 Good Riddance (Time of Your Life)
Green Day
22 hours ago
2120
Jane Inc.
22 hours ago
Pain Relief
Ralph
23 hours ago
Just Another Day
Royal Wood
23 hours ago
Disarm
Smashing Pumpkins
23 hours ago
girlfriend
hemlocke springs
23 hours ago
Ahsoka - End Credits (From "Ahsoka")
Kevin Kiner
23 hours ago
Greenlight
Kellylee Evans
23 hours ago
When I Come Around
Green Day
23 hours ago
Espionage
Bohoman
23 hours ago
عرض المزيد
CBLA-FM CBC Radio One Toronto بث حي
CBLA-FM broadcasts at 99.1 FM in Toronto, Ontario. This station's transmitter is located atop the First Canadian Place and its studios are located at the Canadian Broadcasting Centre. CBLA-FM is the flagship station of the CBC Radio One network.
This station originally was aired as CKGW at 910 AM in 1925. Then it used the call letters CRCT until 1937 and then CBL. In 1997, CBL applied to the Canadian Radio-television and Telecommunications Commission for conversion to FM. On June 18, 1999, the station completed its move to FM, adopting the CBLA calls.
الفئات:&nbsp
Public, News, Talk
الترددات CBLA-FM CBC Radio One Toronto
كيتشنر: 89.1 FM
Paris: 89.1 FM
تورونتو: 99.1 FM
واترلو: 89.1 FM
الجدول الزمني
| الوقت | البرنامج |
| --- | --- |
| 12:00 ص - 1:00 ص | The Sunday Edition - 'Round Midnight |
| 1:00 ص - 2:00 ص | WorldLink |
| 2:00 ص - 2:30 ص | Future Tense |
| 2:30 ص - 3:00 ص | Body Sphere/All in the Mind |
| 3:00 ص - 3:30 ص | Living Planet |
| 3:30 ص - 4:00 ص | The Why Factor |
| 4:00 ص - 5:00 ص | Ideas |
| 5:00 ص - 5:30 ص | Trending |
| 5:30 ص - 8:30 ص | Metro Morning |
| 8:30 ص - 10:00 ص | The Current |
| 10:00 ص - 11:30 ص | q (Radio) |
| 11:30 ص - 12:00 م | Because News |
| 12:00 م - 1:00 م | Ontario Today |
| 1:00 م - 2:00 م | The Next Chapter |
| 2:00 م - 3:00 م | Ideas in the Afternoon |
| 3:00 م - 6:00 م | Here and Now |
| 6:00 م - 6:30 م | The World at Six |
| 6:30 م - 8:00 م | As It Happens |
| 8:00 م - 9:00 م | The Current Review |
| 9:00 م - 10:00 م | Ideas |
| 10:00 م - 11:00 م | q (Radio) |
| 11:00 م - 12:00 ص | Quirks & Quarks |
| الوقت | البرنامج |
| --- | --- |
| 12:00 ص - 1:00 ص | As It Happens - The Midnight Edition |
| 1:00 ص - 2:00 ص | The World |
| 2:00 ص - 3:00 ص | Midori House & The Entrepreneurs |
| 3:00 ص - 3:30 ص | CrowdScience |
| 3:30 ص - 4:00 ص | In the Balance/The Food Chain |
| 4:00 ص - 5:00 ص | Ideas |
| 5:00 ص - 5:30 ص | Business Daily |
| 5:30 ص - 8:30 ص | Metro Morning |
| 8:30 ص - 10:00 ص | The Current |
| 10:00 ص - 11:30 ص | q (Radio) |
| 11:30 ص - 12:00 م | The Doc Project |
| 12:00 م - 1:00 م | Ontario Today |
| 1:00 م - 2:00 م | Unreserved |
| 2:00 م - 3:00 م | Podcast Playlist |
| 3:00 م - 6:00 م | Here and Now |
| 6:00 م - 6:30 م | The World at Six |
| 6:30 م - 8:00 م | As It Happens |
| 8:00 م - 9:00 م | The Current Review |
| 9:00 م - 10:00 م | Ideas |
| 10:00 م - 11:00 م | q (Radio) |
| 11:00 م - 11:30 م | Short Cuts |
| 11:30 م - 12:00 ص | The Documentary |
| الوقت | البرنامج |
| --- | --- |
| 12:00 ص - 1:00 ص | As It Happens - The Midnight Edition |
| 1:00 ص - 2:00 ص | The World |
| 2:00 ص - 3:00 ص | Monocle on Design & Foreign Desk |
| 3:00 ص - 3:30 ص | The Cultural Frontline |
| 3:30 ص - 4:00 ص | Heart and Soul |
| 4:00 ص - 5:00 ص | Ideas |
| 5:00 ص - 5:30 ص | Business Daily |
| 5:30 ص - 8:30 ص | Metro Morning |
| 8:30 ص - 10:00 ص | The Current |
| 10:00 ص - 11:30 ص | q (Radio) |
| 11:30 ص - 12:00 م | The Debaters |
| 12:00 م - 1:00 م | Ontario Today |
| 1:00 م - 2:00 م | Tapestry |
| 2:00 م - 3:00 م | Spark |
| 3:00 م - 6:00 م | Here and Now |
| 6:00 م - 6:30 م | The World at Six |
| 6:30 م - 8:00 م | As It Happens |
| 8:00 م - 9:00 م | The Current Review |
| 9:00 م - 10:00 م | Ideas |
| 10:00 م - 11:00 م | q (Radio) |
| 11:00 م - 12:00 ص | My Playlist |
| الوقت | البرنامج |
| --- | --- |
| 12:00 ص - 1:00 ص | As It Happens - The Midnight Edition |
| 1:00 ص - 2:00 ص | The World |
| 2:00 ص - 3:00 ص | Midori House & The Urbanist |
| 3:00 ص - 3:30 ص | World Hacks |
| 3:30 ص - 4:00 ص | Off Track |
| 4:00 ص - 5:00 ص | Ideas |
| 5:00 ص - 5:30 ص | Business Daily |
| 5:30 ص - 8:30 ص | Metro Morning |
| 8:30 ص - 10:00 ص | The Current |
| 10:00 ص - 11:30 ص | q (Radio) |
| 11:30 ص - 12:00 م | Under the Influence |
| 12:00 م - 1:00 م | Ontario Today |
| 1:00 م - 2:00 م | Out in the Open |
| 2:00 م - 3:00 م | Now or Never |
| 3:00 م - 6:00 م | Here and Now |
| 6:00 م - 6:30 م | The World at Six |
| 6:30 م - 8:00 م | As It Happens |
| 8:00 م - 9:00 م | The Current Review |
| 9:00 م - 10:00 م | Ideas |
| 10:00 م - 11:00 م | q (Radio) |
| 11:00 م - 12:00 ص | Radiolab |
| الوقت | البرنامج |
| --- | --- |
| 12:00 ص - 1:00 ص | As It Happens - The Midnight Edition |
| 1:00 ص - 2:00 ص | The World |
| 2:00 ص - 3:00 ص | The Menu & The Monocle Culture Show |
| 3:00 ص - 3:30 ص | The Inquiry |
| 3:30 ص - 4:00 ص | World in Progress |
| 4:00 ص - 5:00 ص | Ideas |
| 5:00 ص - 5:30 ص | Business Daily |
| 5:30 ص - 8:30 ص | Metro Morning |
| 8:30 ص - 10:00 ص | The Current |
| 10:00 ص - 11:30 ص | q (Radio) |
| 11:30 ص - 12:00 م | Short Cuts |
| 12:00 م - 1:00 م | Ontario Today |
| 1:00 م - 1:30 م | The Doc Project |
| 1:30 م - 2:00 م | Laugh Out Loud |
| 2:00 م - 3:00 م | Canada Live |
| 3:00 م - 6:00 م | Here and Now |
| 6:00 م - 6:30 م | The World at Six |
| 6:30 م - 8:00 م | As It Happens |
| 8:00 م - 9:00 م | The Current Review |
| 9:00 م - 10:00 م | Ideas |
| 10:00 م - 11:00 م | q (Radio) |
| 11:00 م - 12:00 ص | Randy Bachman's Vinyl Tap |
| الوقت | البرنامج |
| --- | --- |
| 12:00 ص - 1:00 ص | Randy Bachman's Vinyl Tap |
| 1:00 ص - 2:00 ص | The World |
| 2:00 ص - 3:00 ص | Monocle Daily |
| 3:00 ص - 3:30 ص | The Compass |
| 3:30 ص - 4:00 ص | The Health Report |
| 4:00 ص - 5:00 ص | Inside Europe |
| 5:00 ص - 5:30 ص | Rear Vision |
| 5:30 ص - 6:00 ص | The Conversation |
| 6:00 ص - 9:00 ص | Fresh Air |
| 9:00 ص - 10:00 ص | The House |
| 10:00 ص - 11:00 ص | Day 6 |
| 11:00 ص - 12:00 م | Because News |
| 11:30 ص - 12:00 م | Under the Influence |
| 12:00 م - 1:00 م | Quirks & Quarks |
| 1:00 م - 1:30 م | White Coat, Black Art |
| 1:30 م - 2:00 م | The Debaters |
| 2:00 م - 3:00 م | Podcast Playlist |
| 3:00 م - 4:00 م | Now or Never |
| 4:00 م - 6:00 م | The Next Chapter |
| 6:00 م - 6:30 م | The World This Weekend |
| 6:30 م - 7:00 م | Laugh Out Loud |
| 7:00 م - 9:00 م | Randy Bachman's Vinyl Tap |
| 9:00 م - 11:00 م | Saturday Night Blues |
| 11:00 م - 12:00 ص | C'est formidable! |
| الوقت | البرنامج |
| --- | --- |
| 12:00 ص - 1:00 ص | The House |
| 1:00 ص - 2:00 ص | Day 6 |
| 2:00 ص - 3:00 ص | The Science Hour |
| 3:00 ص - 4:00 ص | The Fifth Floor |
| 4:00 ص - 4:30 ص | Philosopher's Zone |
| 4:30 ص - 5:00 ص | Spectrum |
| 5:00 ص - 6:00 ص | RTE Documentary Hour |
| 6:00 ص - 9:00 ص | Fresh Air |
| 9:00 ص - 12:00 م | The Sunday Edition |
| 12:00 م - 1:00 م | Out in the Open |
| 1:00 م - 2:00 م | Spark |
| 2:00 م - 3:00 م | Tapestry |
| 3:00 م - 4:00 م | Writers & Company |
| 4:00 م - 6:00 م | Cross Country Checkup |
| 6:00 م - 6:30 م | The World This Weekend |
| 6:30 م - 7:00 م | White Coat, Black Art |
| 7:00 م - 8:00 م | Unreserved |
| 8:00 م - 9:00 م | My Playlist |
| 9:00 م - 11:00 م | Marvin's Room |
| 11:00 م - 12:00 ص | This American Life |
أفضل الأغاني
آخر 7 أيام :
1. Bye Parula - Still Got The Spirit
2. Socalled featuring C Rayz Walz, Doris Glaspie & Katie Moore - Everyone Else Must Fail
3. Sertac Nidai - Night of the Raj
4. Jonathan Josue Monroy - Homecoming
5. The Beatles - Revolution 9
6. Snotty Nose Rez Kids - Boujee Natives
7. The Beaches - Blame Brett
8. Lee Aaron - Whatcha Do to My Body
9. Rough Trade - High School Confidential
10. Foreigner - Juke Box Hero
آخر 30 أيام :
1. Socalled featuring C Rayz Walz, Doris Glaspie & Katie Moore - Everyone Else Must Fail
2. Bye Parula - Still Got The Spirit
3. Sertac Nidai - Night of the Raj
4. Jonathan Josue Monroy - Homecoming
5. Caribou - Bees
6. Foreigner - Juke Box Hero
7. Rakkatak - Heliosphere
8. DEBBY FRIDAY - SO HARD TO TELL
9. SATV Music - Sun Stopper
10. Joel Clempson - True Destiny
البودكاست ذات الصلة
جهات الاتصال
العنوان:&nbsp
P.O. Box 3000 Halifax, NS B3J 3E9
الهاتف:&nbsp
+(902) 420-8311
شبكات التواصل الاجتماعي
مشاركة
التعليقات